I'm not sure when it happened, but somewhere along the 13 years I had been teaching, fun became a four-letter word, something to be feared and stressed over if your admin came in. Well, today, I'm sharing a super simple and fun idea for an egg hunt in your classroom that your admin would love to walk into! Honestly, with everything being the way it has been… a little fun might be the perfect mix-in we all need!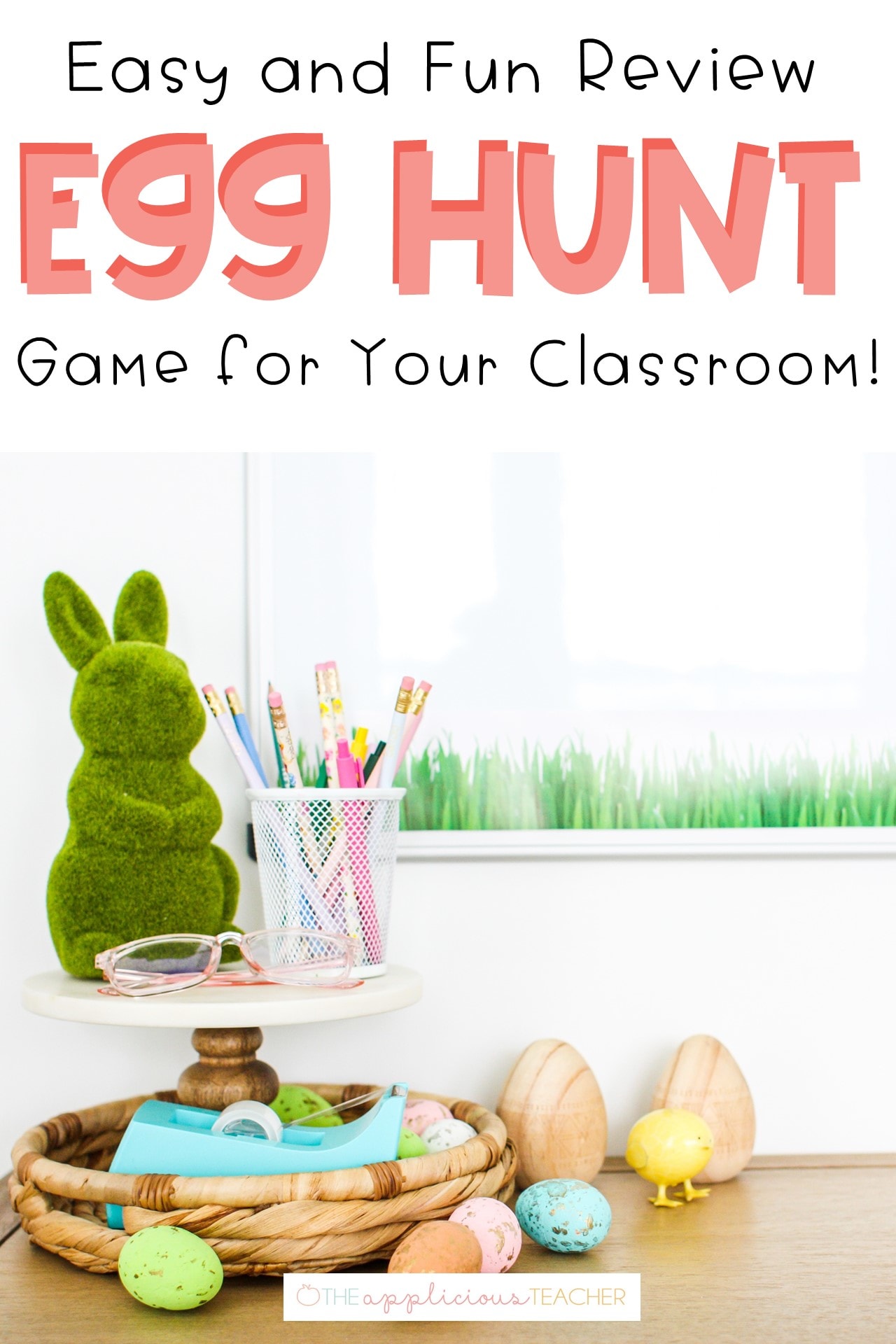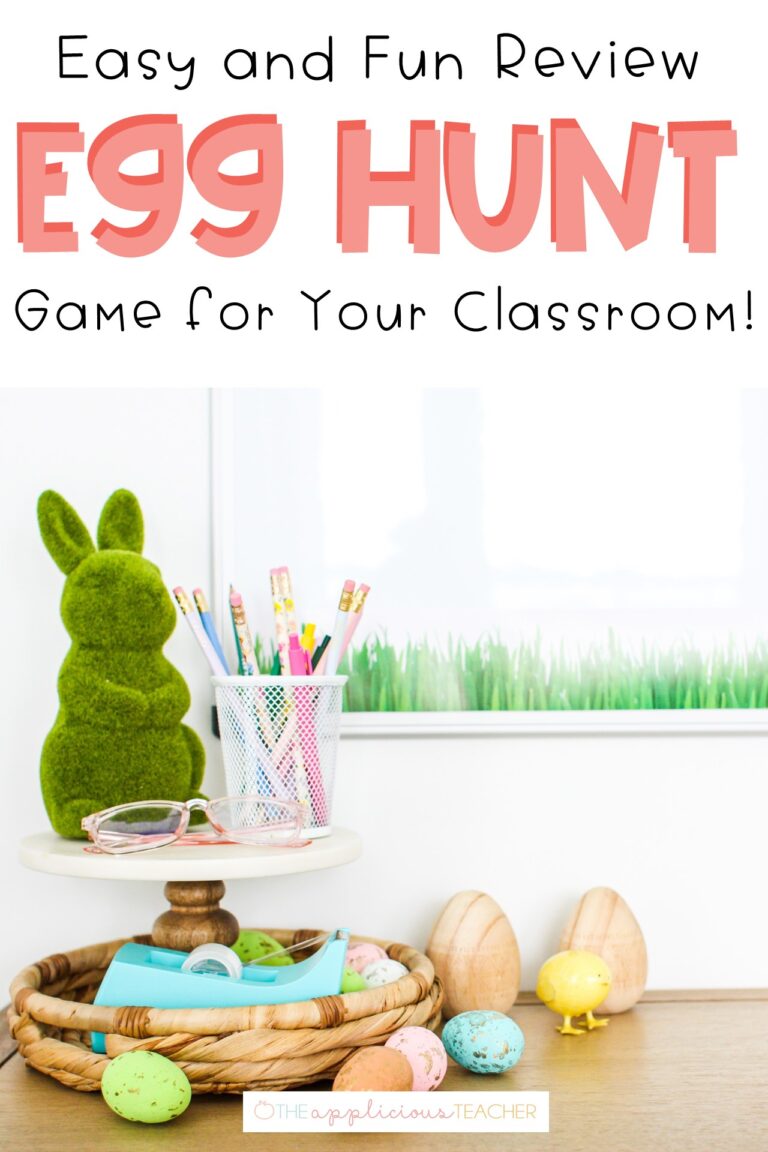 Please note this post contains affiliate links.  If you do follow my links, please know that I do make a very small commission from your purchase. There is no cost to you, but this extra coinage allows me to continue creating free resources and writing awesome content for you! You can read more about the affiliate networks I am a part of by clicking here!
Egg Hunt Review Game
You've heard of egg hunts, right? Eggs are stuffed with candy and are hidden around a certain area. Then, kids rush to find as many as they can, filling their baskets along the way.
Today, I'm sharing a way you can take this spring tradition and make it work in your classroom with little to no work from you.
YES REALLY!
For this classroom egg hunt, instead of stuffing plastic eggs with candy, they are stuffed with review questions, making them a perfect way to add some fun to your spring lesson plans!
Plastic Eggs
First, you'll need plastic eggs. You can ask parents for donations, which is something I've successfully done in the past. Plastic eggs can also be found in the Target Dollar spot. If you prefer to purchase your own, don't fret! Dollar Tree's plastic eggs are on point this year! And bonus… you can reuse the eggs year after year!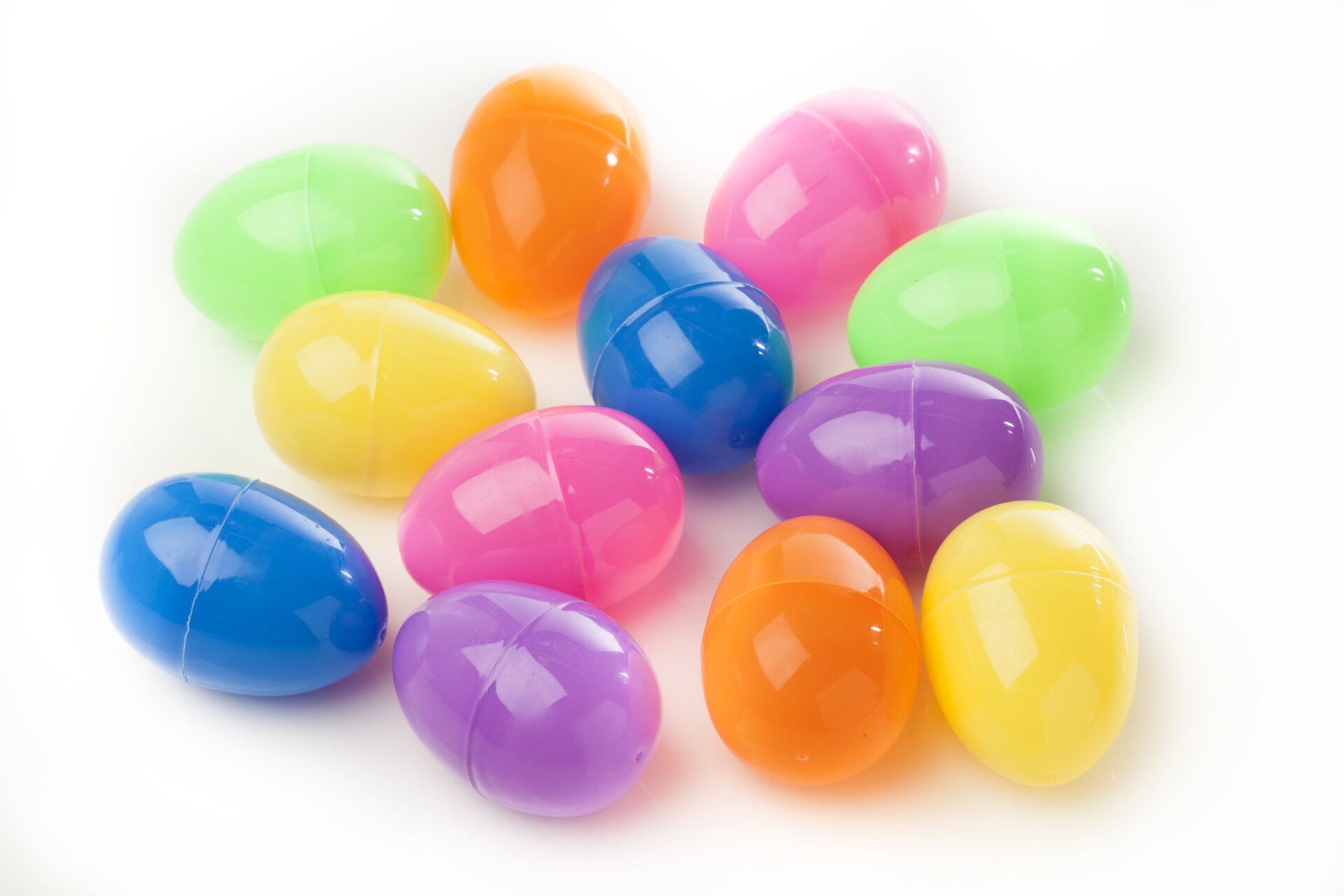 You'll need enough eggs for each student in your classroom to have 5-6 eggs. You can have students find more, but I've found the sweet spot is between 5-6.
How to Use in Your Classroom
To start, tell students you're going to be playing a game to review key concepts, but the questions for the review are coming from them. Show them the plastic eggs and discuss how the eggs are filled with questions created by the class. You can add that they'll receive a piece of candy for each correct answer. (Totally your call! I've done it both ways, and honestly, the students were just as excited without candy.)
It's helpful to review question types before having students write their own. Remind students that questions have clear answers and end with a question mark. You'll want the questions to make sense. I like to write on the board a few questions samples as well as a few question starters – like who, what, where, when, and why. I'll also make a little list of concepts we've recently learned in math, science, social studies, and reading/ELA. This helps create a "pool" of ideas students can draw from when they create questions for their eggs.
Good Review Question Concepts:
Vocabulary terms
Basic fact problems
Content area review questions
Grammar rules questions
Math review questions
After reviewing, pass out 5-6 eggs to each student in your class. Then, give students scraps of paper. Have students write or create a review question for each piece of scrap paper.
Once students have finished writing their 5-6 questions, you can "approve" the questions by checking them over before they get stuffed into the eggs.
Teacher note– if you plan on reviewing the questions, wait on handing out the plastic eggs. You can have students select their eggs as their questions are approved.
Once all students have stuffed their eggs, collect the eggs and save them for hiding!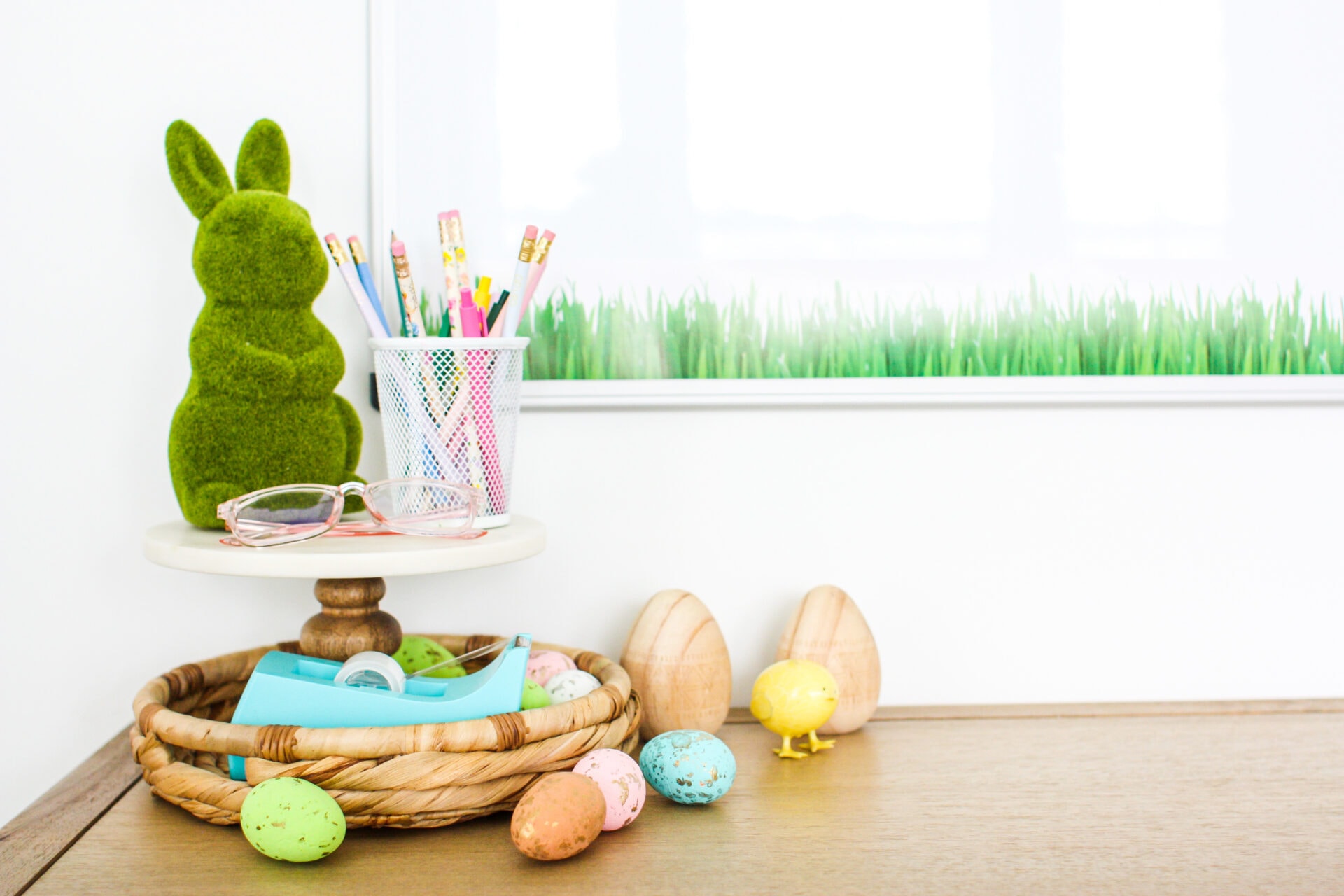 Simple Egg Hunt Implementation
Now it's time to hide the eggs around the classroom. This can be done by you while students are at lunch or in a special area.
Hiding Eggs in the Classroom
But here's the thing… that's a lot of eggs to hide, and you know your students would LOVE to hide them! So… why not let them? Here's how to make it work in your classroom because finding eggs you hid yourself is no fun, either!
Enlist another class to do the egg hunt in their room. Then, at a set point in the day, switch classrooms. The neighboring class will hide your students' eggs in your classroom, and in turn, your class will hide theirs.
Keep it simple by passing out 5-6 eggs per student to hide. You can call groups of students by table to hide the eggs. Or give 3-4 minutes to the class to hide the eggs. Once all eggs are hidden, it's time to head back to class!
Time for a Classroom Egg Hunt!
Once the students are back in the classroom, have them sit in their seats. When you're ready, set a time allotted for the hunting of the eggs around the classroom. Then, have students look for the eggs. Once each student finds 5-6 eggs, they can head back to their seat.
At their seat, students can begin working on the questions inside. These are questions from their peers, so you know they'll be excited to answer them! Keep it simple by having students write their answers either on the scrap piece of paper (if there's space) or on a separate sheet of lined paper.
For me, an egg hunt equals bite-size pieces of candy🍬🍬… so for each question they get correct, students can get a piece of candy. (Only the small tiny kind – You could do individual Starbursts or Rolos.)
Egg Hunt Teacher Tips
This fun classroom egg hunt is pretty easy to implement but can quickly get out of hand if you're not careful. Here are a couple of tips from a person who's made plenty of mistakes along the way!
Use a timer to keep things like hiding and finding the eggs under control… If you do not use a timer, hunts like these could go on for a while.
Match the number of eggs stuffed to the number of eggs found. Your students will appreciate the fairness of how many eggs each person can find, and you'll appreciate the lack of "you got more" arguments.
Make sure to clearly define any "no go zones." Trash cans, behind the teacher's desk, or inside students' desks are really not good places for eggs to hide!
This is so much fun to do with another class, so I HIGHLY suggest recruiting your teacher bestie, your reading buddies, or the class nextdoor to do the egg hiding. It's honestly a win-win. Less work for you, more fun for them!
Take the hunt outside. If the weather's nice, plan to have the egg hunt outside. This will allow for lots of giggles without the worry of interrupting the other classes!
Classroom Egg Hunt for Review
So there you have it! A super easy way to bring some fun into your classroom that is still very academic-focused! Have you done something like this before in your classroom? Share below!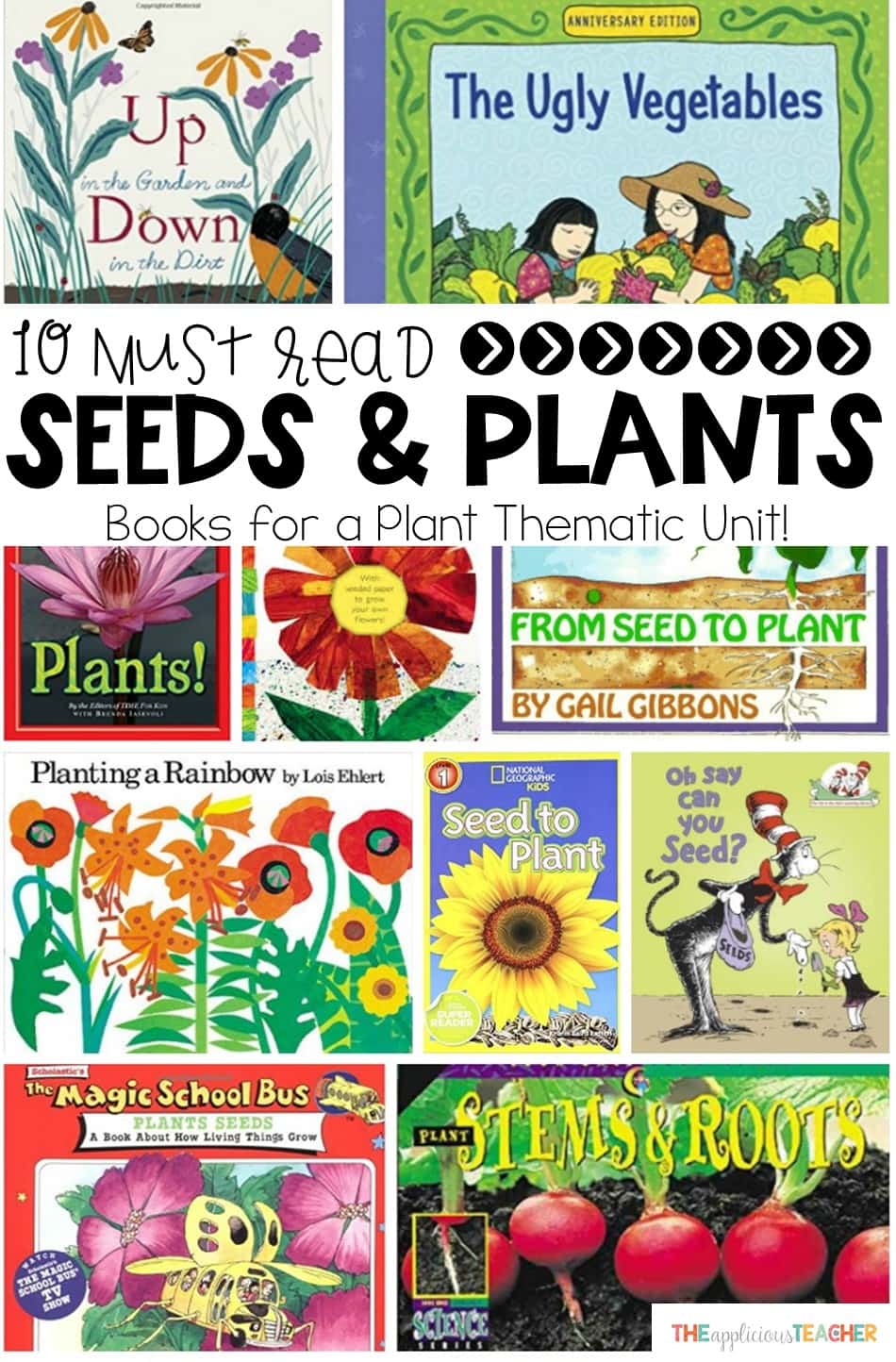 Other Great Ideas!
The post Classroom Egg Hunt Review Game That's Admin-Approved appeared first on The Applicious Teacher.