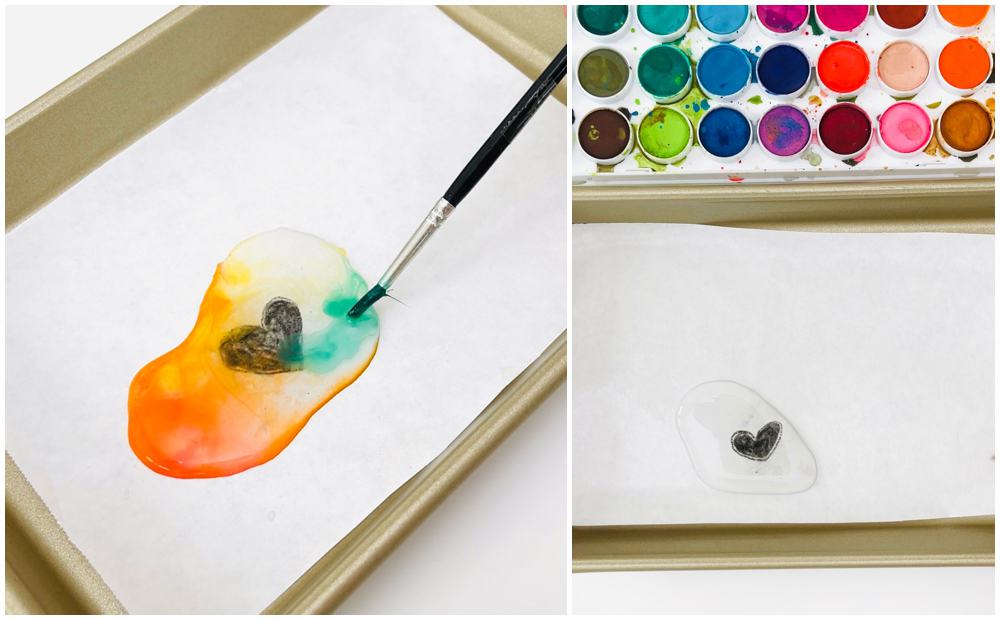 By using this site, you agree to our Terms of Use. This post may contain affiliate links. Read our disclosure policy.  As an Amazon Associate I earn from qualifying purchases.
Follow us on Instagram for more fun ideas for kids!
This super simple rainbow water experiment is a mesmerizing rainbow art project for kids! Mix, drop, and learn all about colors.
We love a good rainbow art experiment and couldn't resist trying this super simple rainbow water experiment! All you need are some readily found household items and art supplies to try this at home with the kids! They will love adding splotches of colors onto the water and seeing them stay within the bubble! This is also an amazing rainbow bubble project that will give kids a ton of fun learning while playing.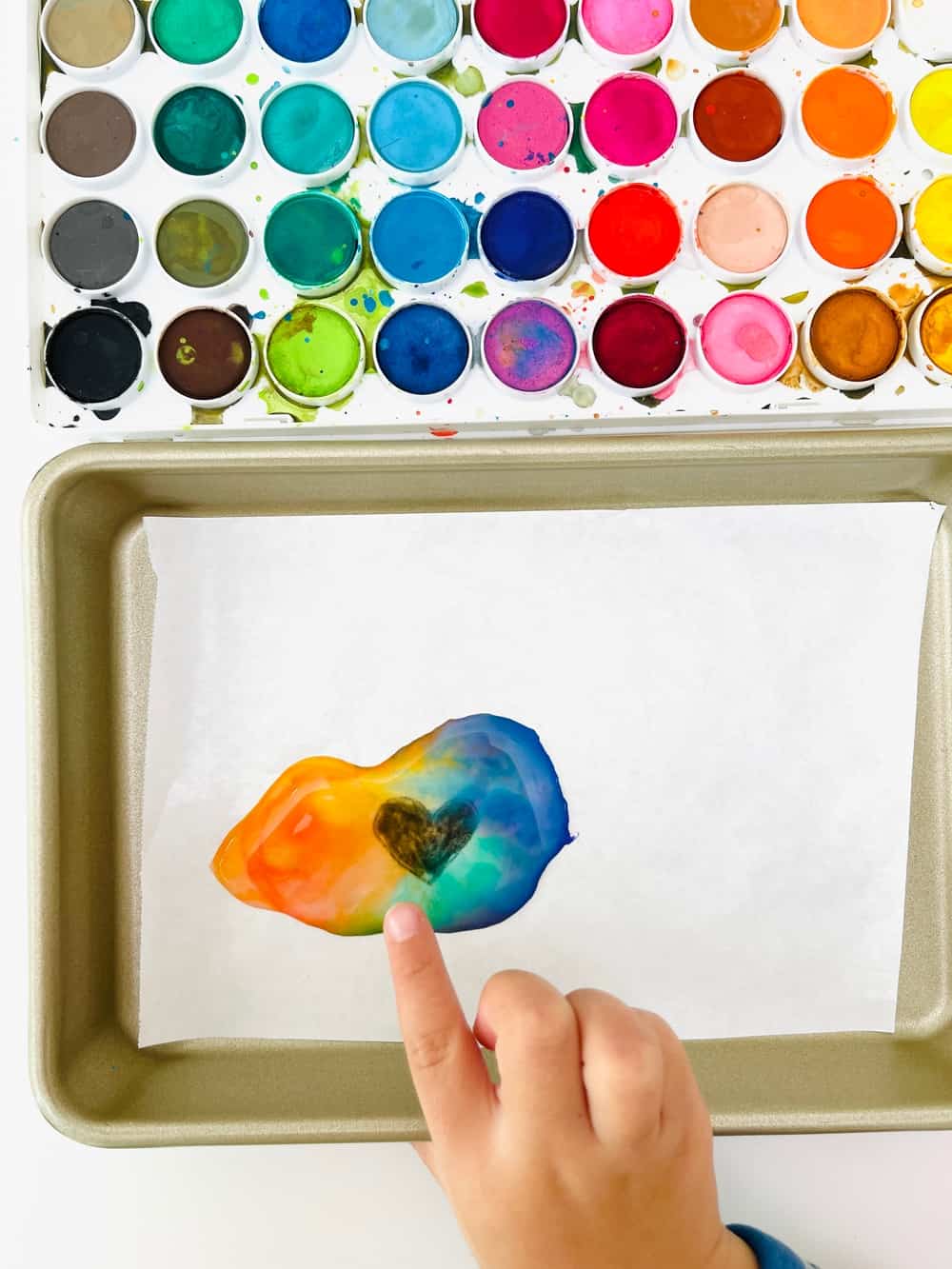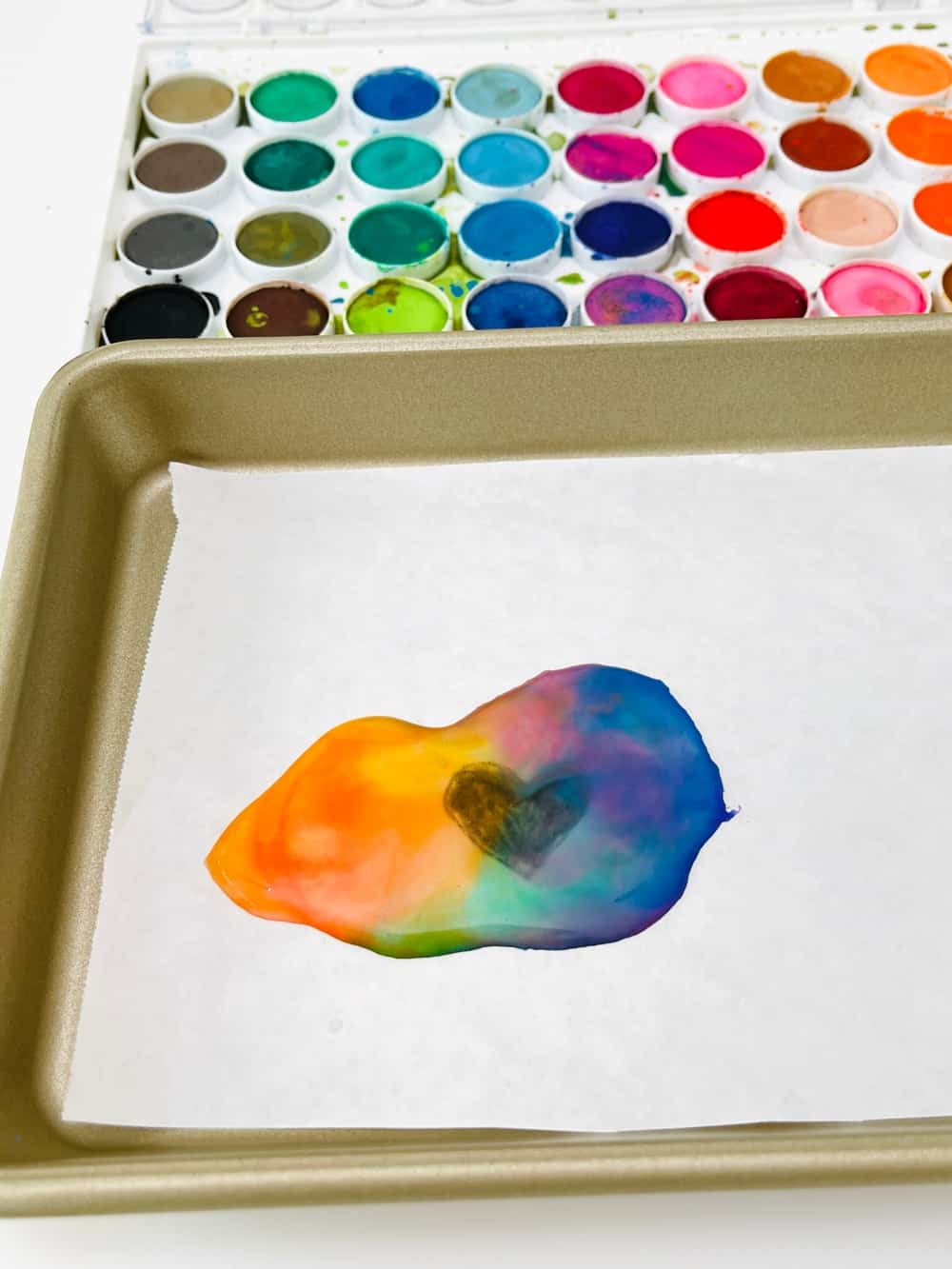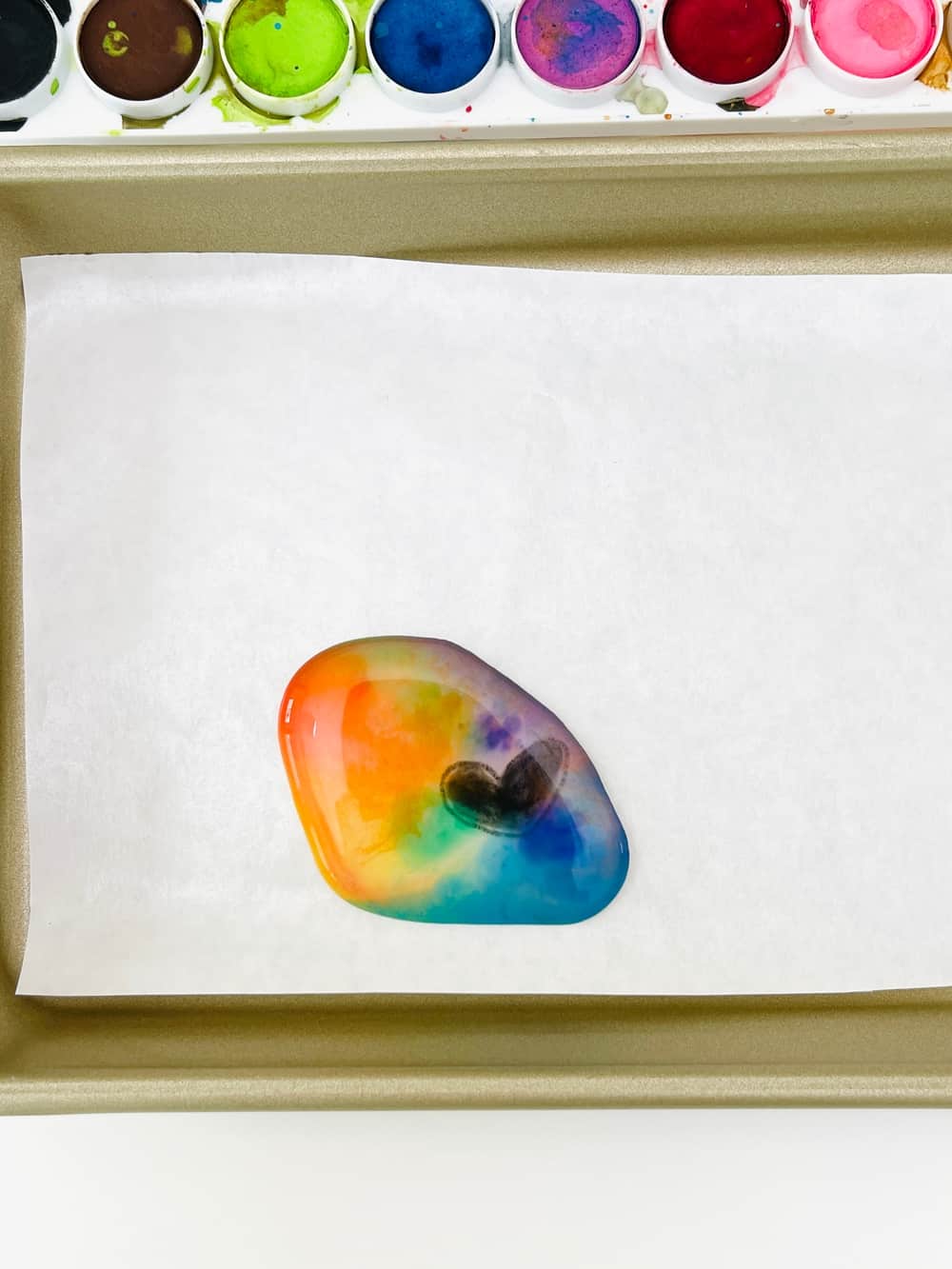 Who came up with this rainbow water experiment?
The credit goes to TikToker @fantartist.world. You can check her variations out! When we first saw it we know we had to add a rainbow twist to it, because we love a good rainbow craft! A rainbow color version is also a great one for the kids to set up so they could learn colors. My 3 year old LOVED this fun activity and did it many times over while naming his colors. 
What do you need to create this rainbow water project?
Although the TikTok we saw did not specify the paper we figured out Freezer paper works really well as it is coated on one side with a waxy coating. Make sure to drop the water on the waxy side so it repels and remains a bubble! We did try it on wax paper, and you would think that would work, but the paper was too thin to hold up the water well. 
You will also need a very good black colored pencil, either a good quality one or a thick black drawing pencil. This is to draw your shape inside. Last you'll need watercolors, a brush and a pipette like these for kids. You can omit the pipette and slowly add some water onto your freezer paper, but a pipette makes it super easy!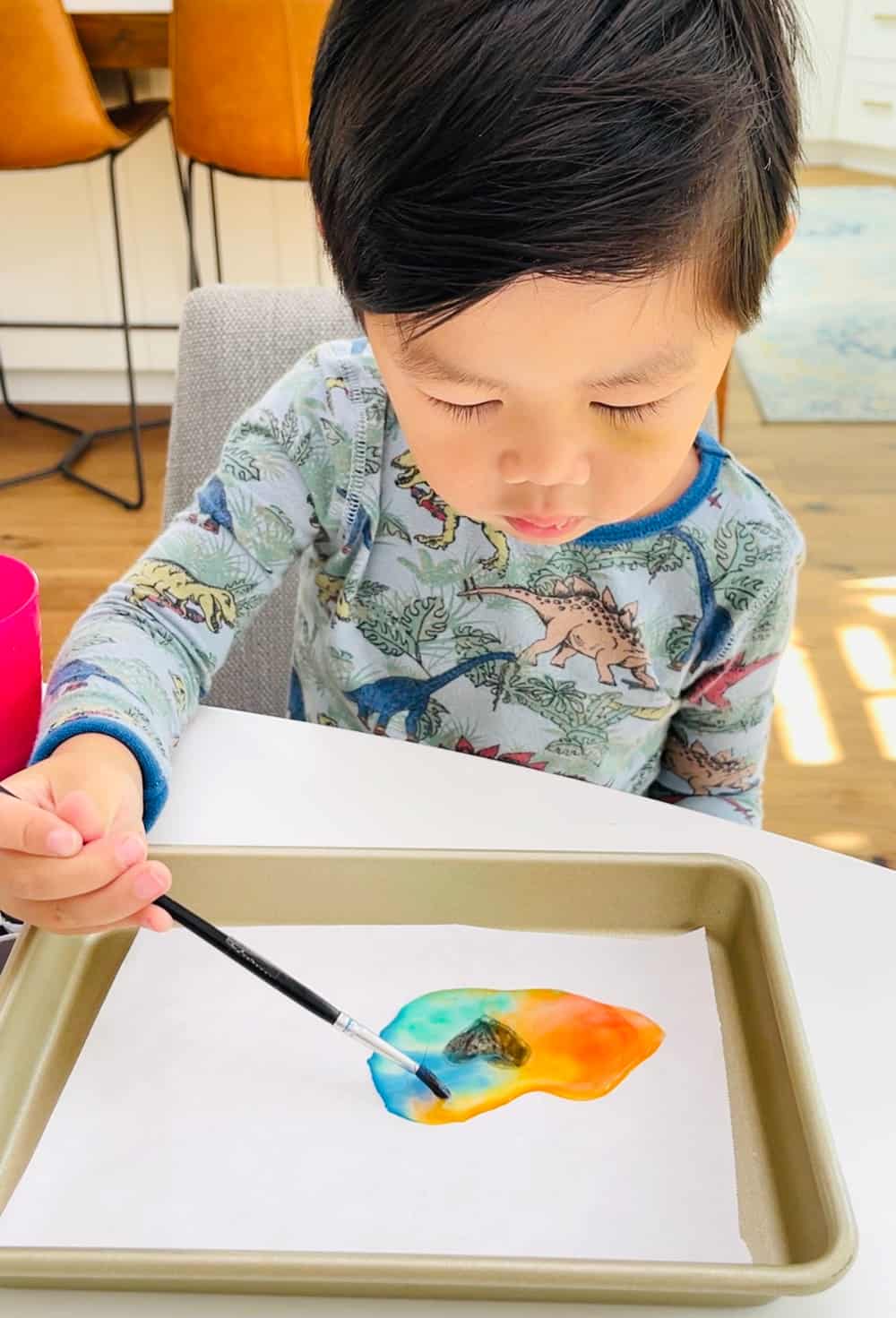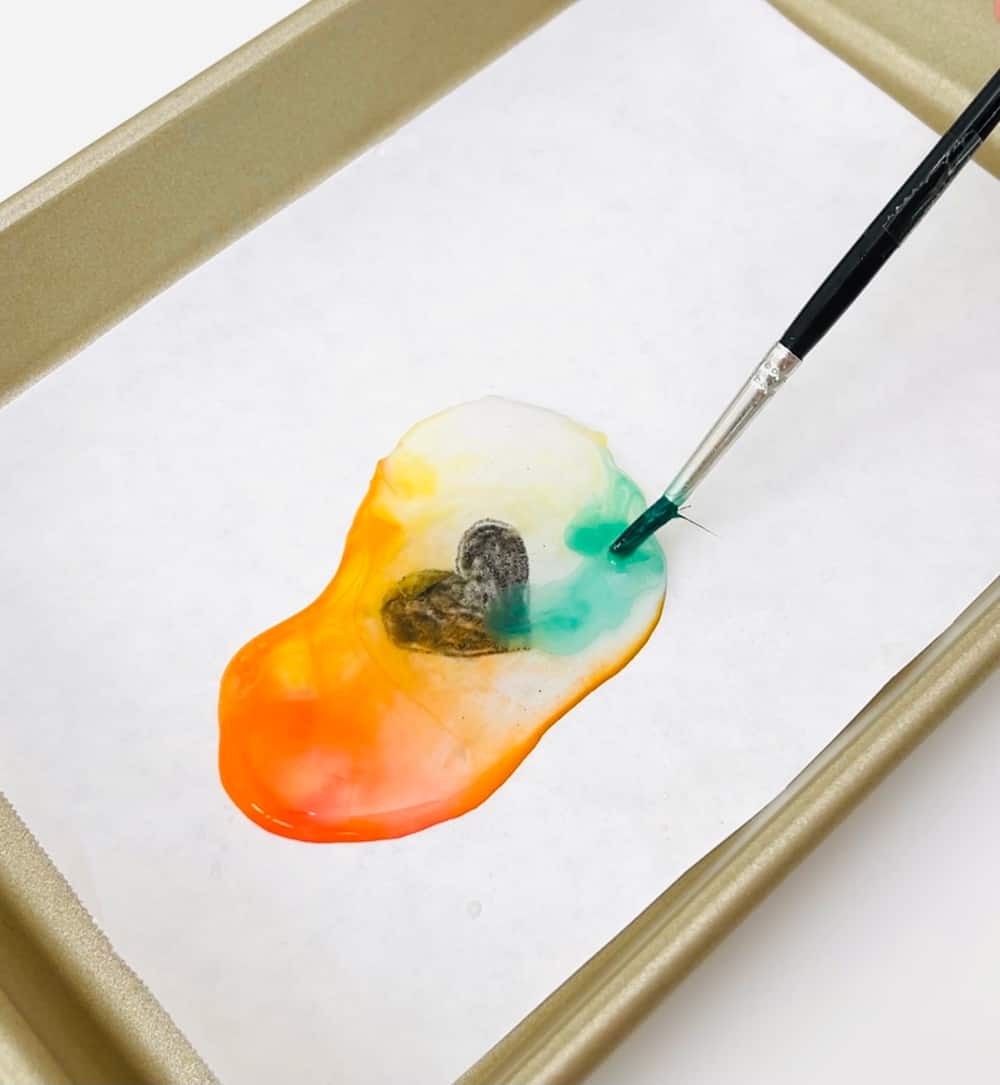 What variations can you make with this rainbow art?
You can do draw the heart inside and add drops of watercolors in rainbow colors like we did. 
Another fun variation we did was shapes. We had several water bubbles and one shape inside. This is a great way to extend the learning beyond colors!
You can also think of a fun character, like a fish and add dabs of blue paint to simulate it swimming in the ocean!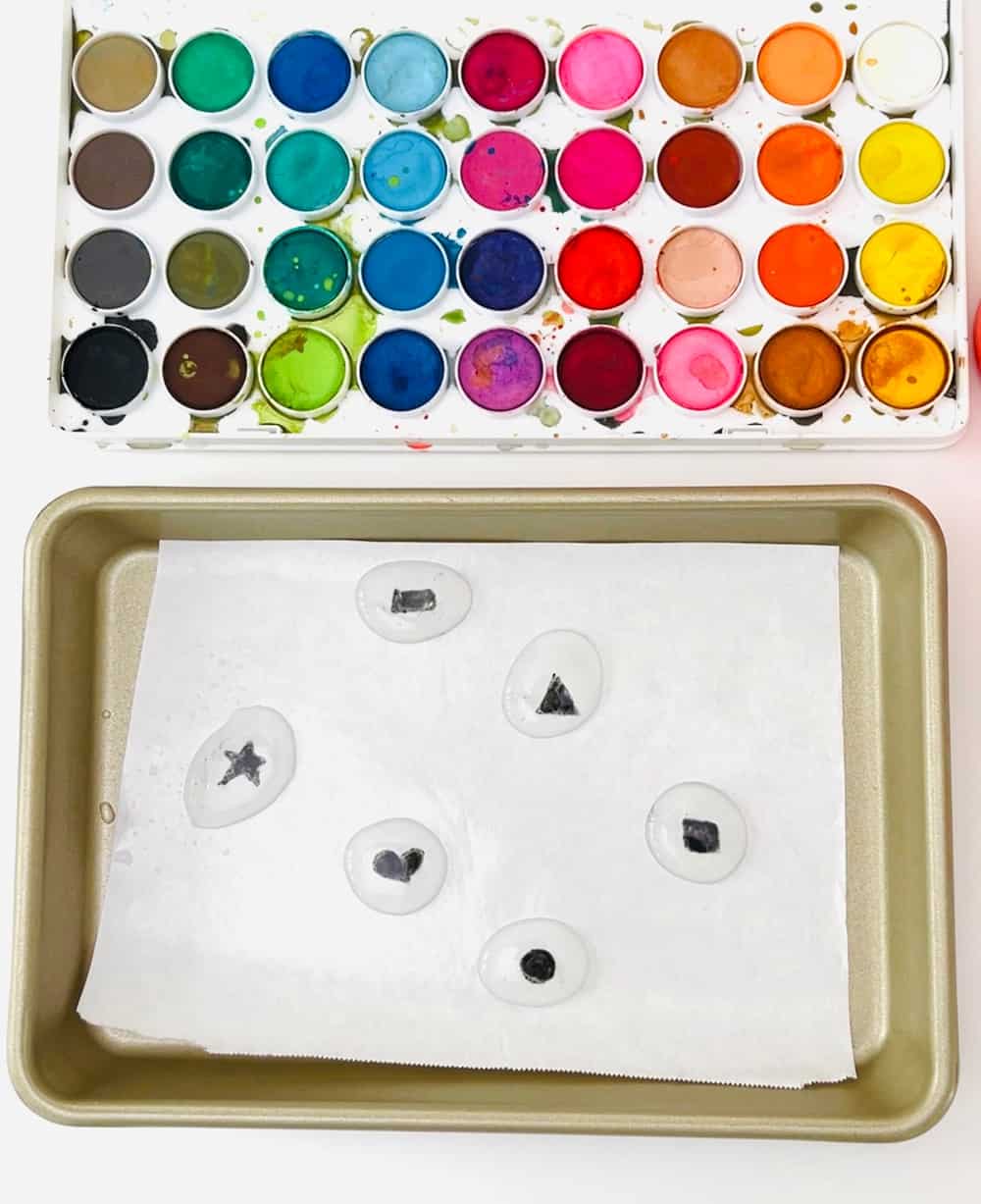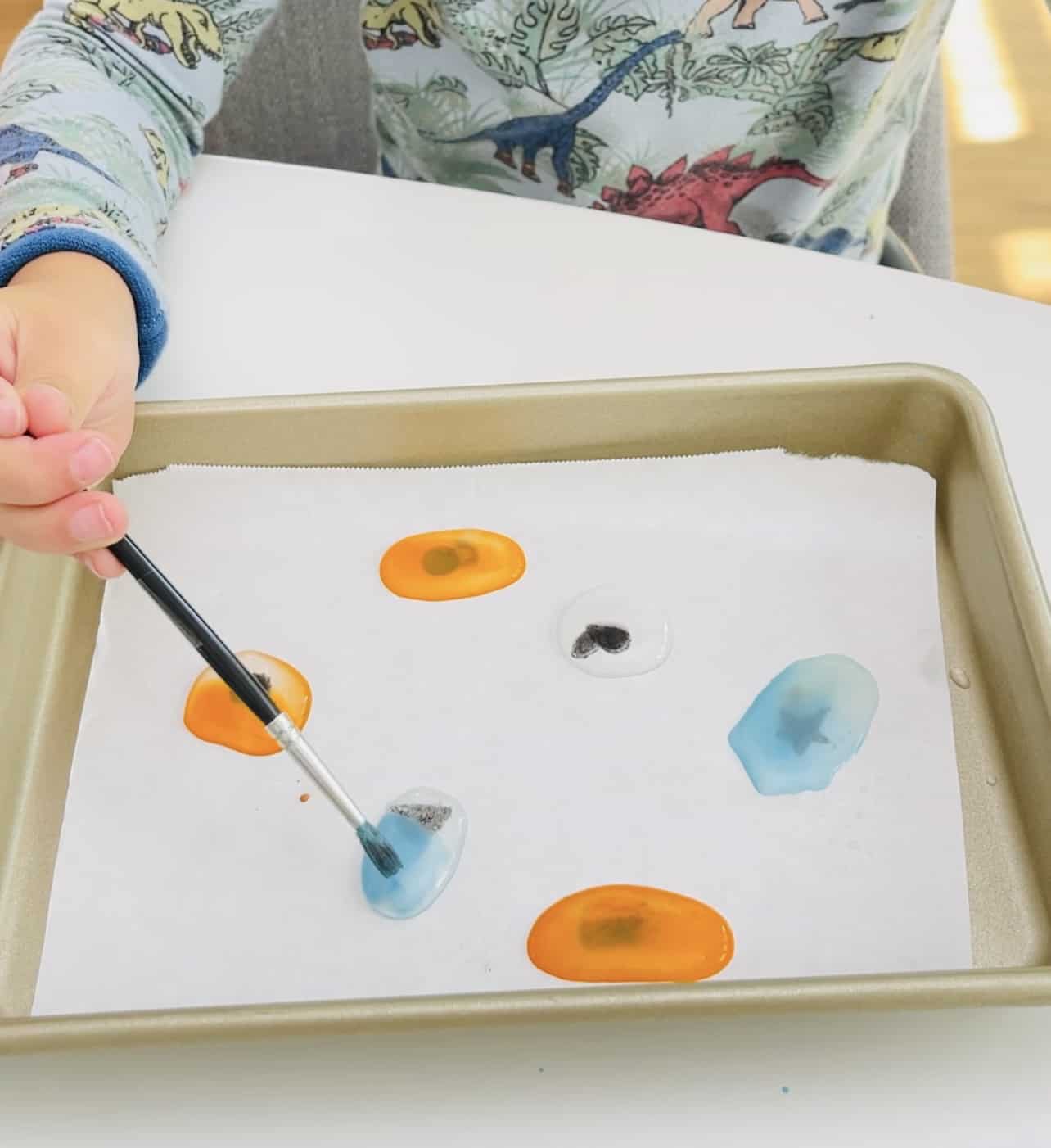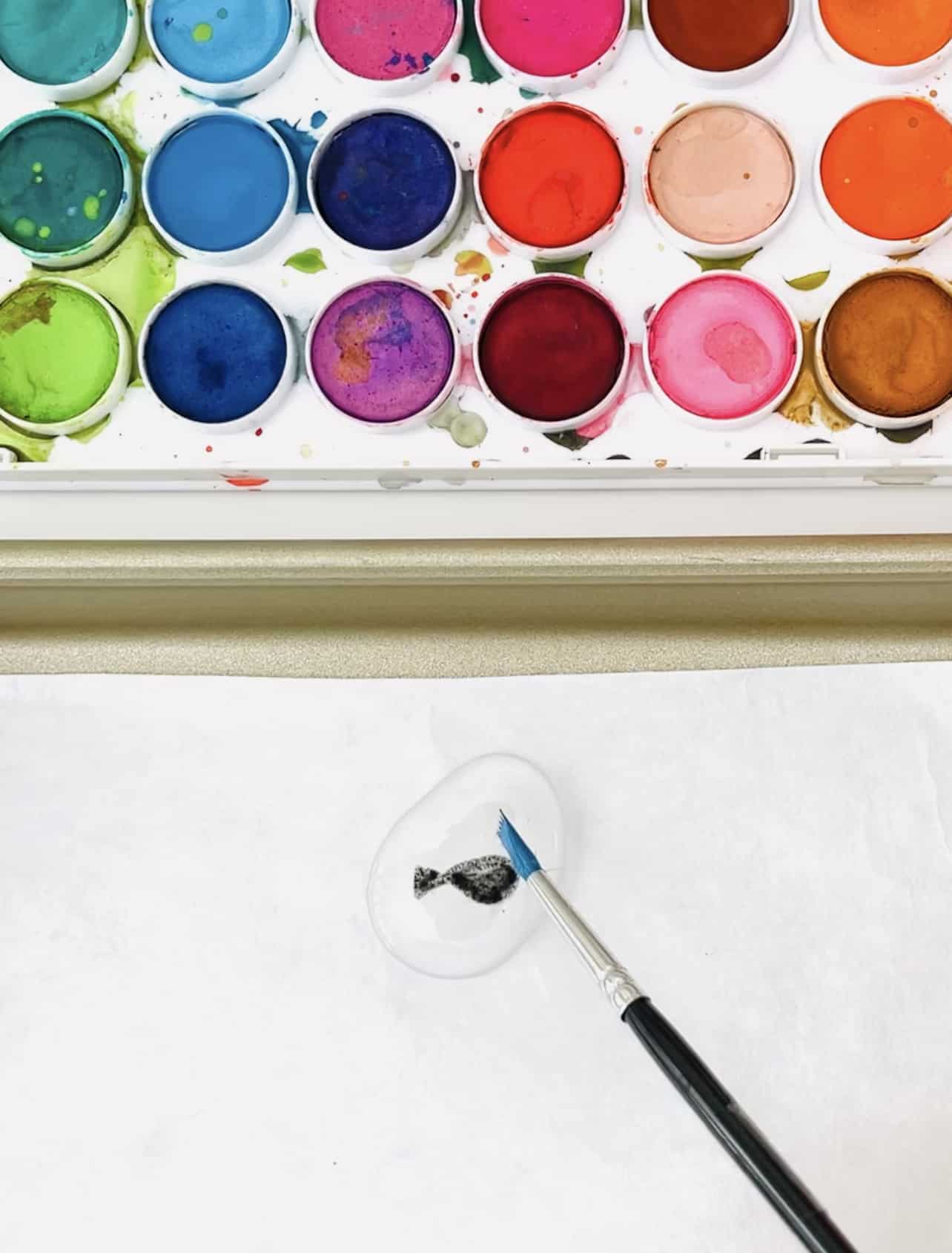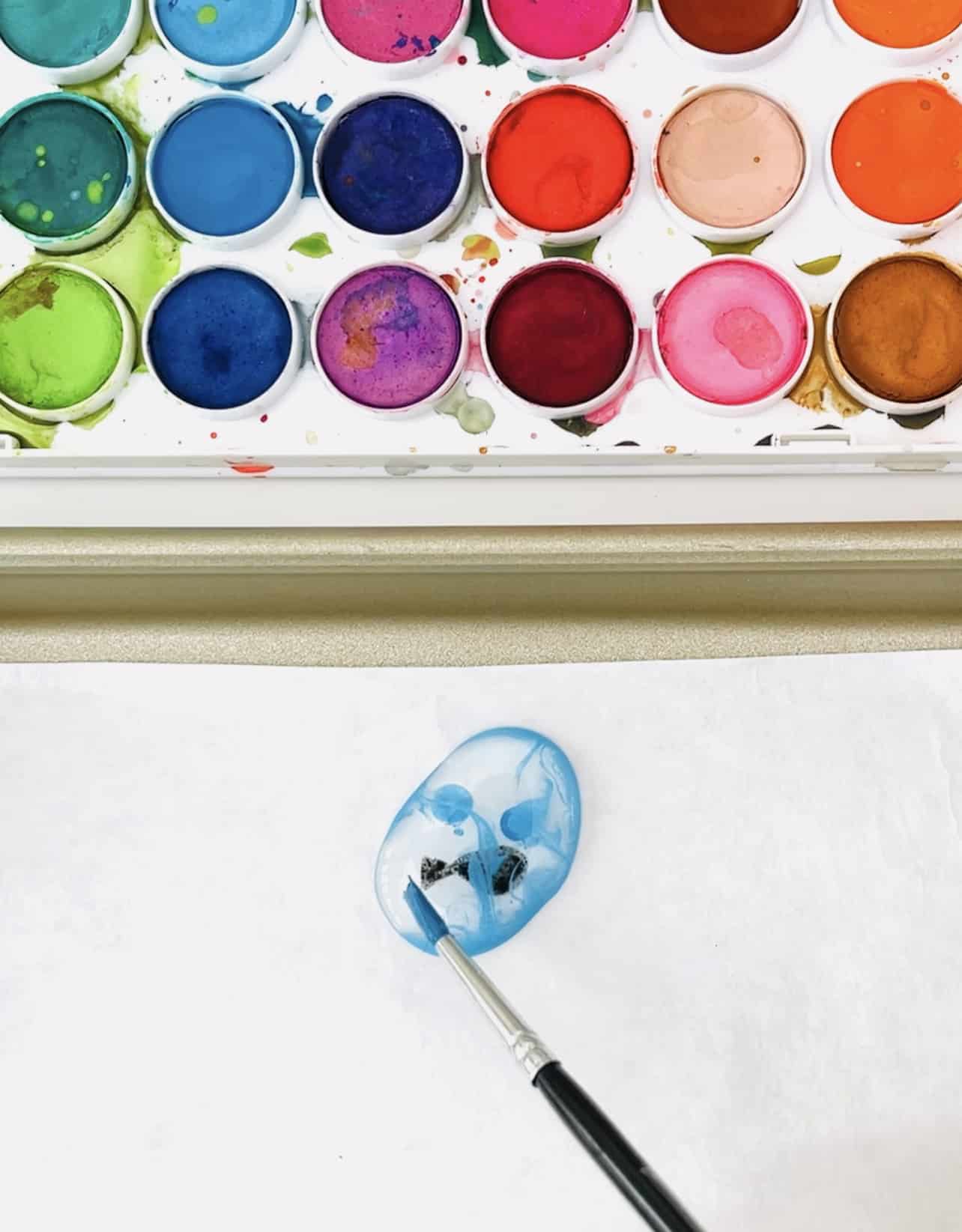 Rainbow Water Art – Materials: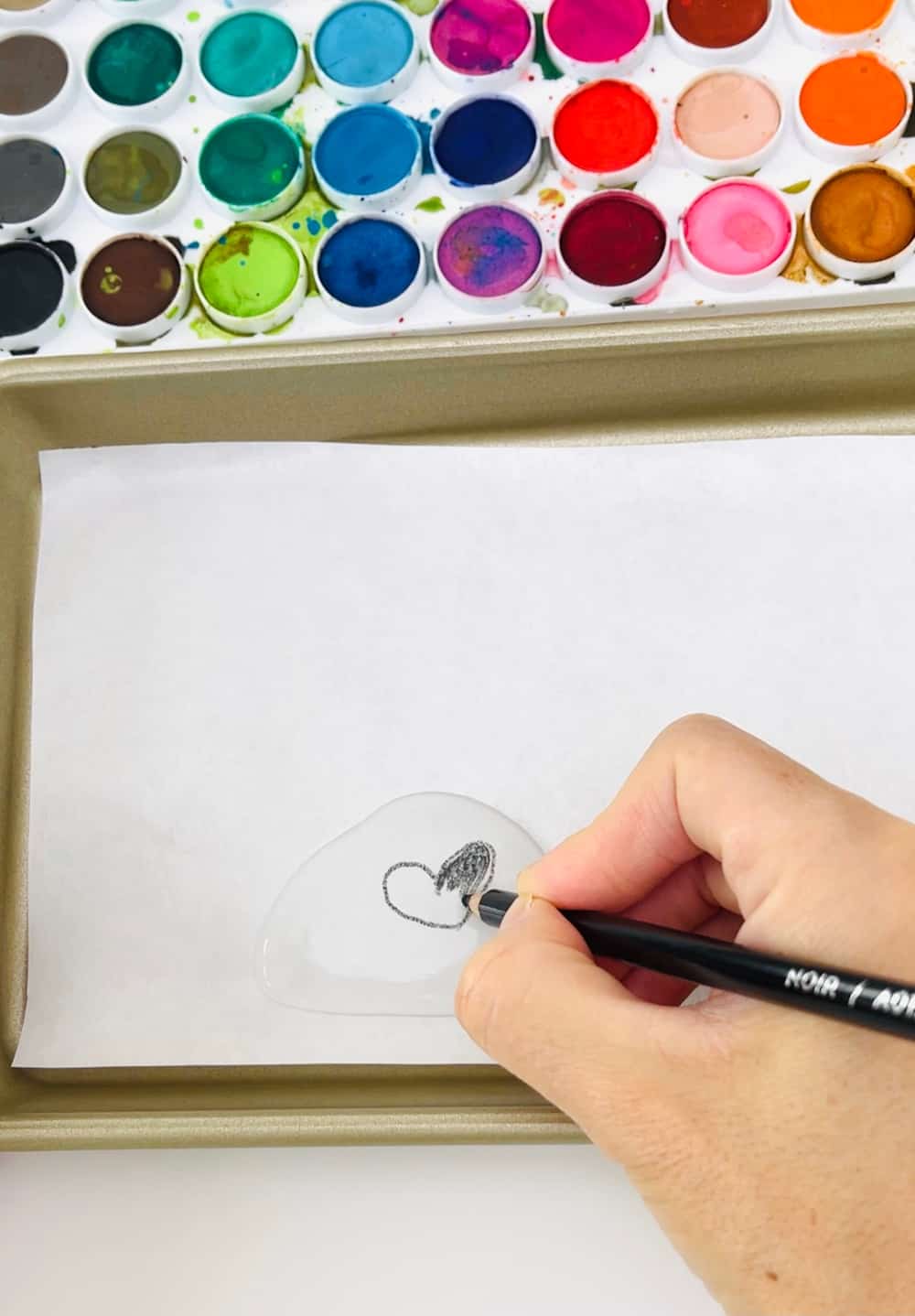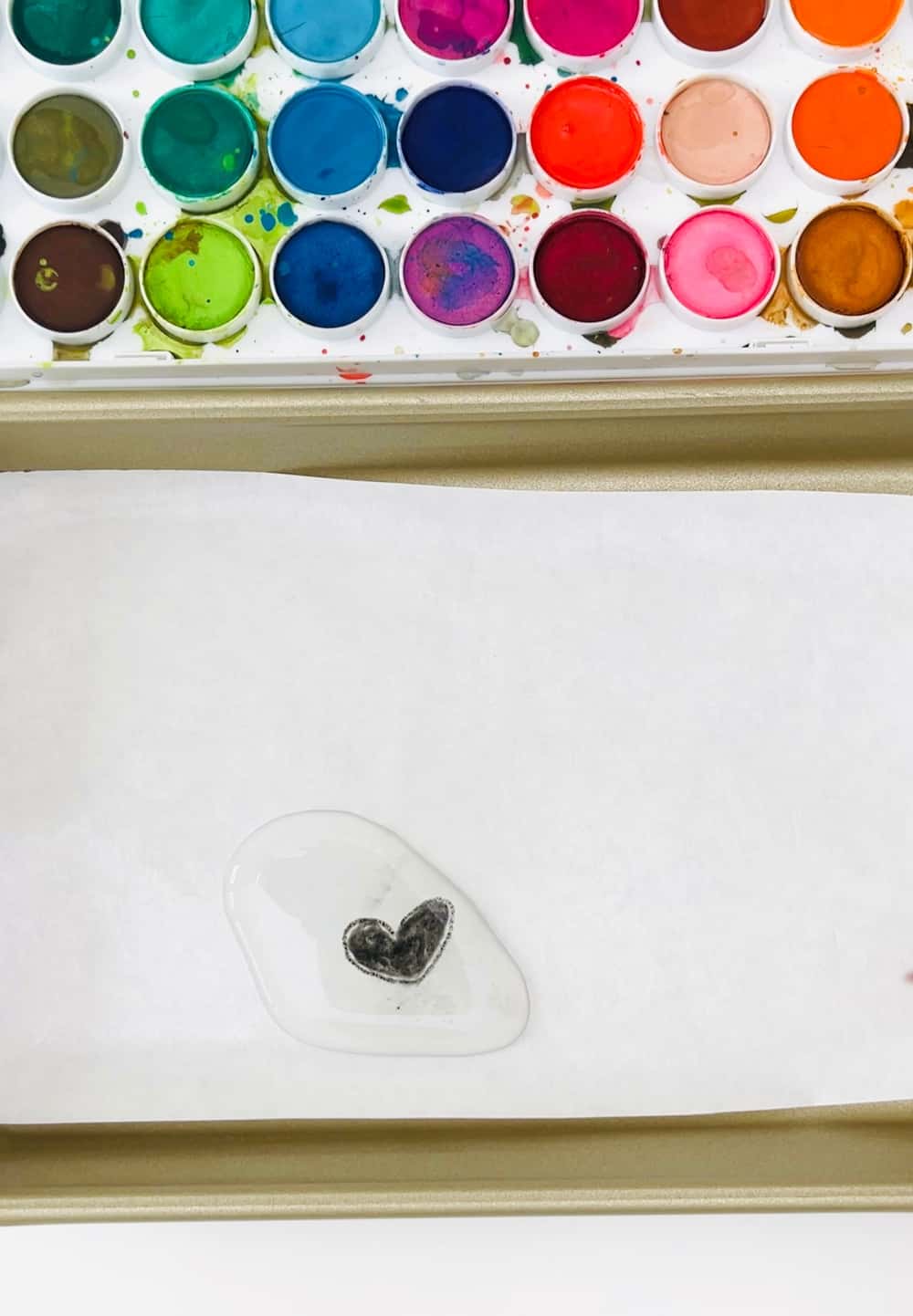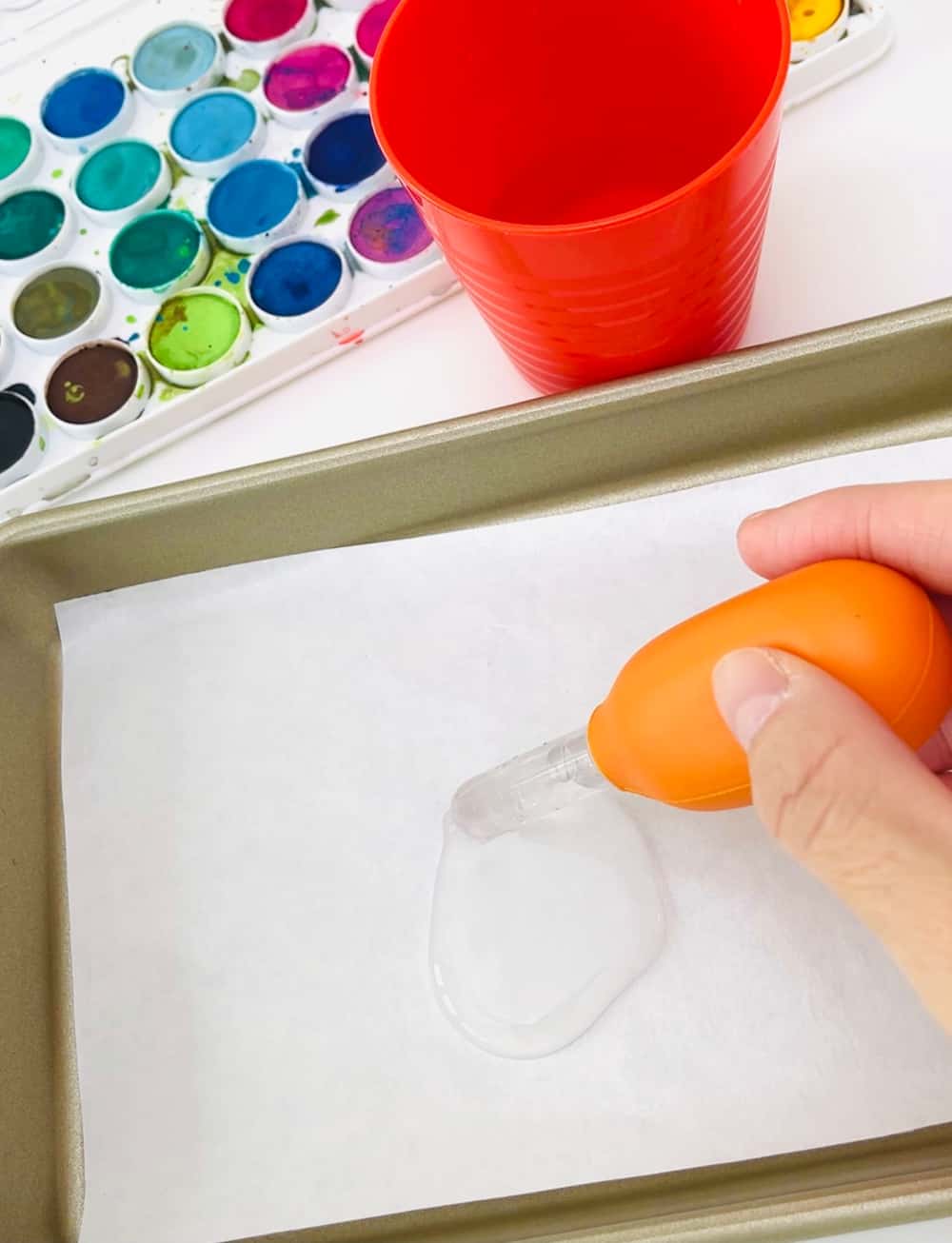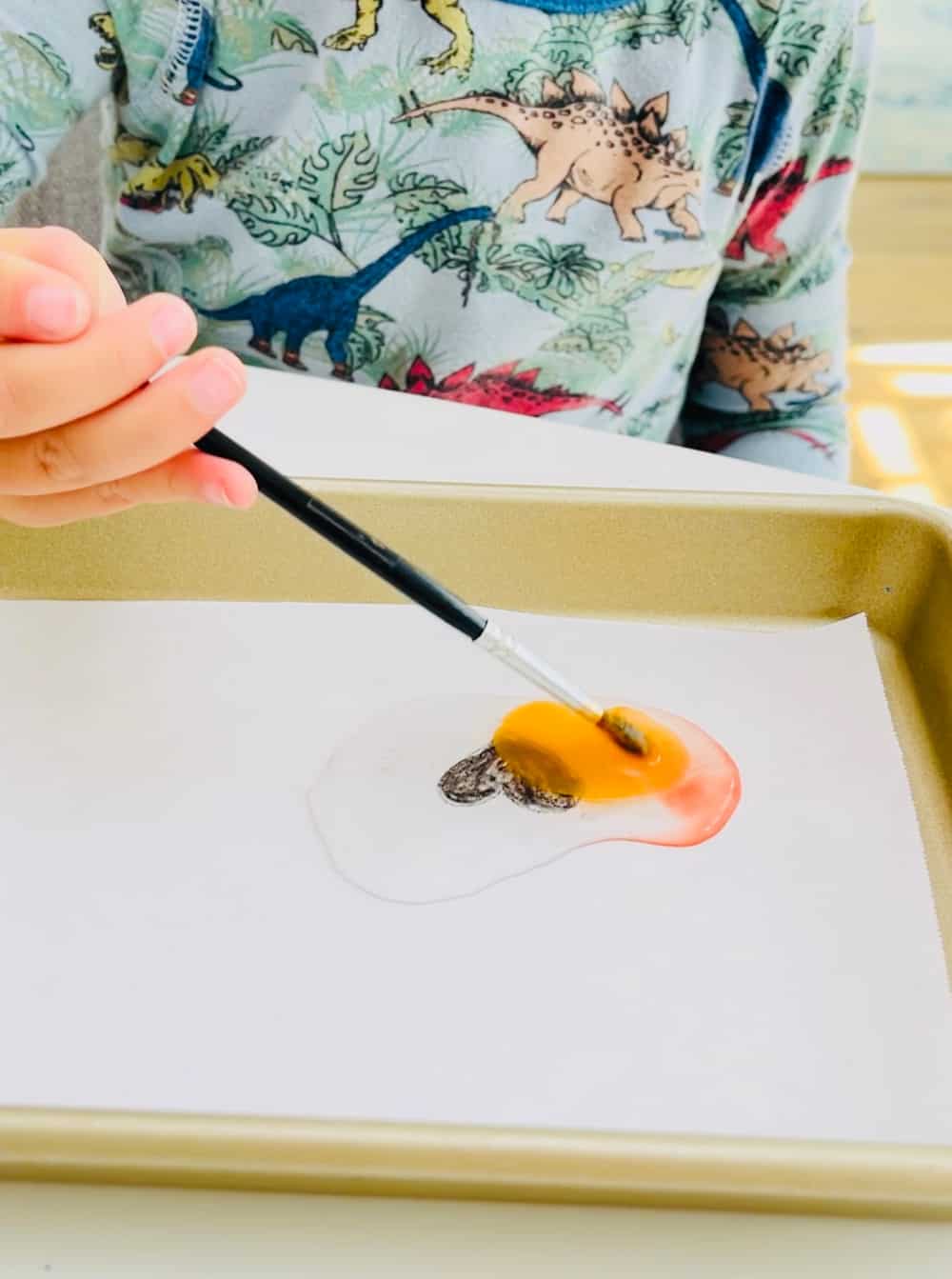 INSTRUCTIONS
Watch the video in this post 
Yield: RAINBOW WATER EXPERIMENT
RAINBOW WATER EXPERIMENT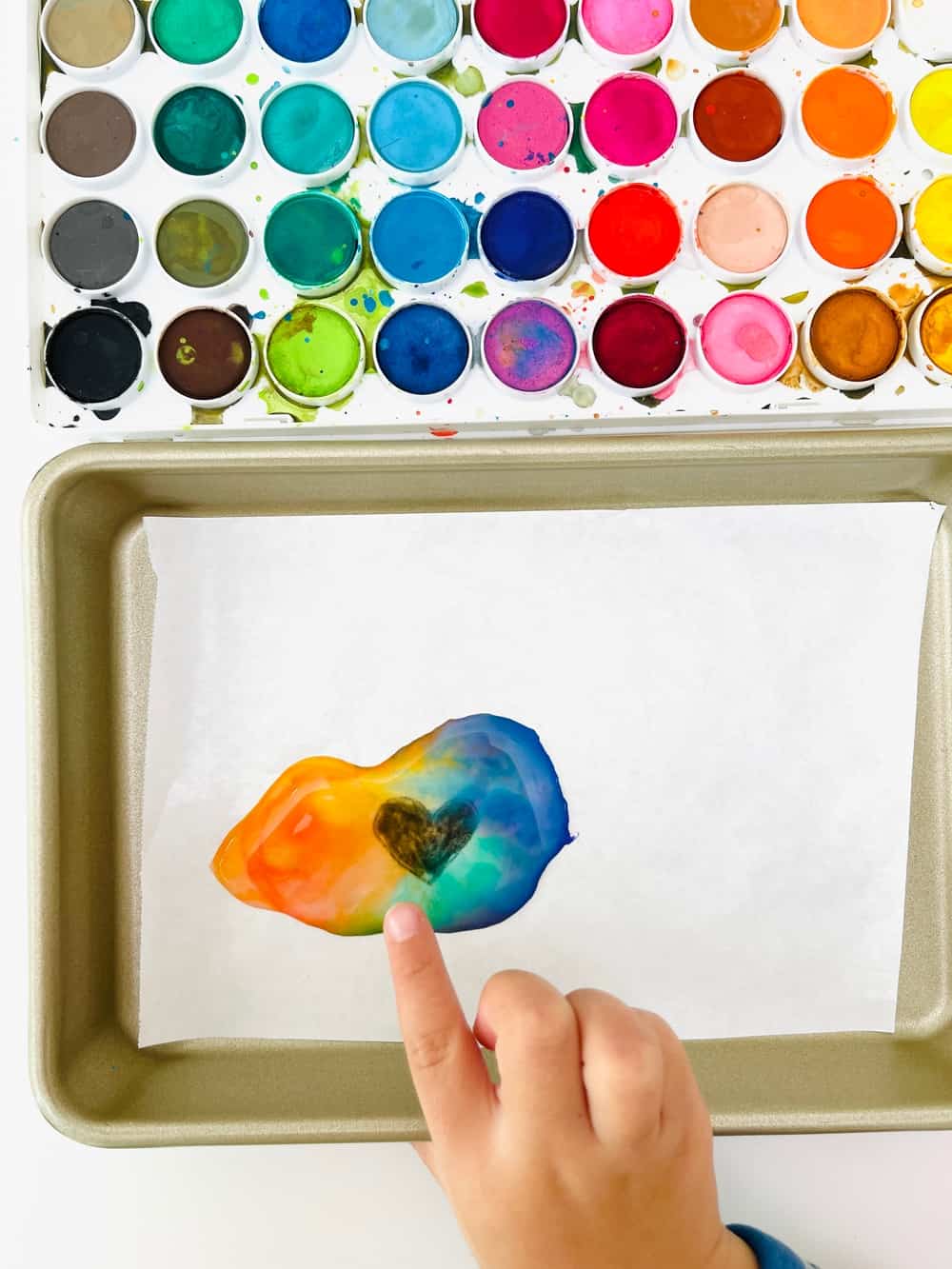 This super simple rainbow water experiment is a mesmerizing rainbow art project for kids! Mix, drop, and learn all about colors.
Materials
Freezer paper
Watercolors
Small paintbrush
Pipette
Black colored pencil
Instructions
1. Lay a piece of freezer paper wax side up on a small tray.
2. Use a pipette to add a bubble of water on top of the paper.
3. Use your black pencil to draw a shape inside the water.
4. Dip your paint brush into watercolors in rainbow order (make to wash each color out before dropping into the bubble) and drop into the water bubble. Watch the colors dissipate. and form a rainbow heart.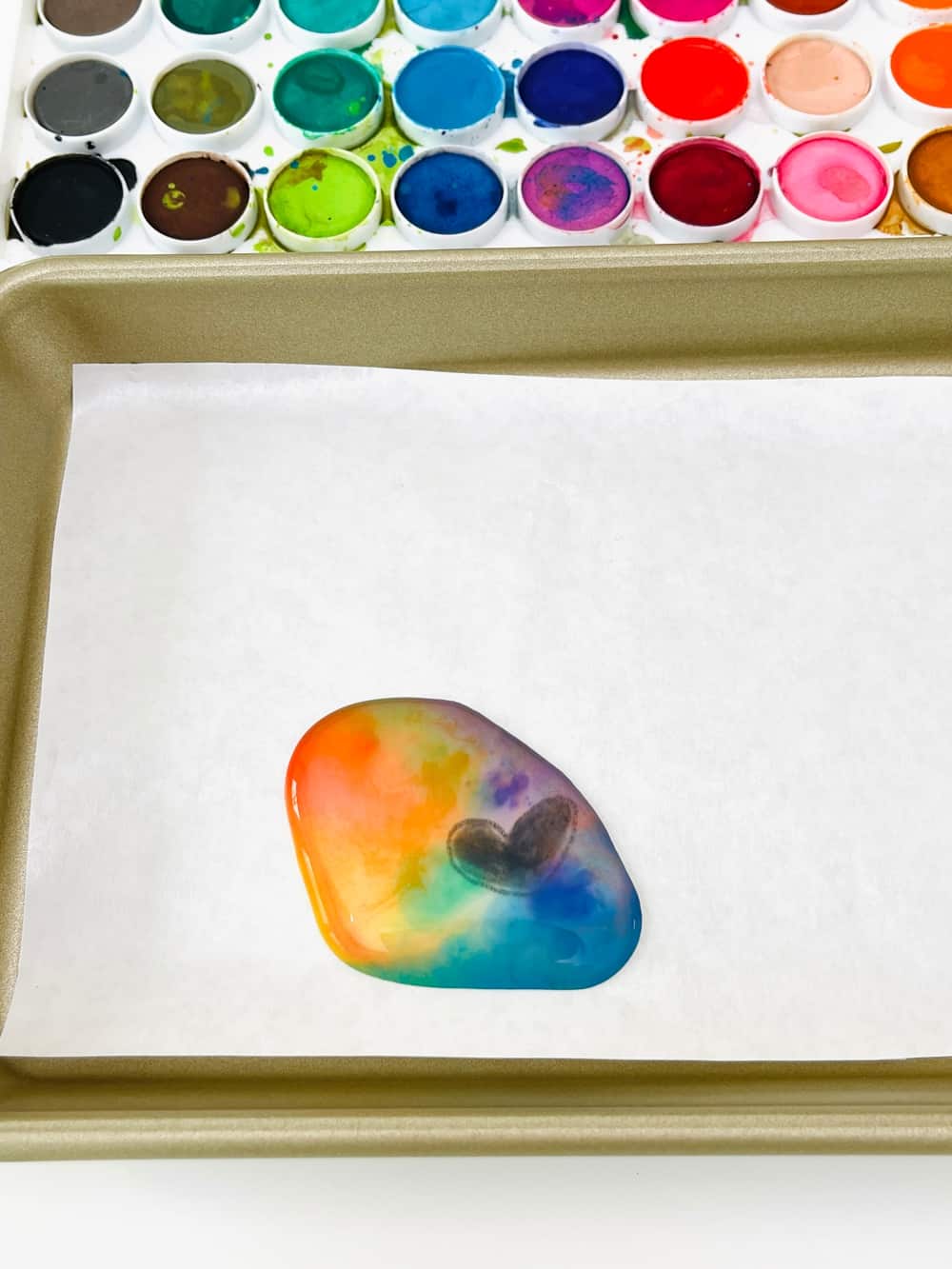 You Might Also Like
The post RAINBOW WATER EXPERIMENT appeared first on hello, Wonderful.