Keeping a nature journal and building the homeschool nature journal habit can be a wonderful extension of your outdoor learning time. You will find nature journal ideas for everyone from young children to the homeschool mom!
The Homeschool Nature Journal Habit
Like all habits, the habit of keeping a nature journal starts by making it a regular part of your routine. I've found that families that create a simple nature journal page after their outdoor time are the most successful at keeping that habit over time. Don't make it too complicated or overthink the process.
Many of us struggle with perfection. We think that a nature journal should be a place of beauty and value…which I agree with wholeheartedly. But, it also can be a place that we experiment and mess up from time to time. A smear here or a misspelled word or funky drawing we don't like can also appear on a nature journal page. Those "mess ups" shouldn't keep us from establishing a nature journaling habit.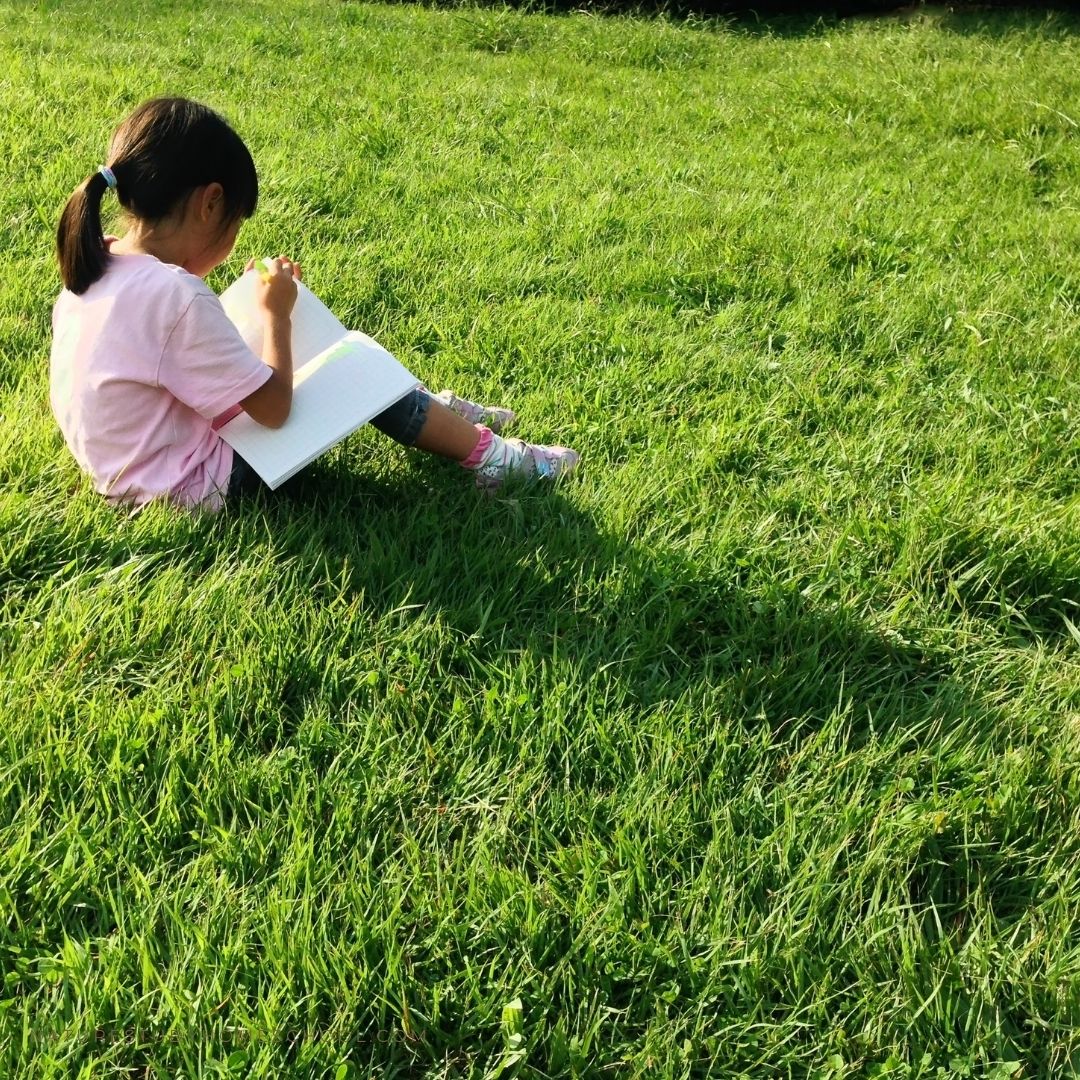 Nature Journals for Young Children
I can't emphasize enough that the single most important factor in starting a nature journaling habit in your family is the example you as the parent can set for your children. If you regularly get out your own nature journal and make entries, eventually your children will participate alongside you. Charlotte Mason wrote that if a child is too young to write or create their own journal entry, the mother can be their secretary and help them with the writing portion of a nature journal entry.
In my experience, many times after a nature walk, my kids were eager to do a sketch of something they observed while outdoors. Those pages may not be elaborate, but they are personal to the child.
See Outdoor Hour Challenge #2 Using Your Words and Outdoor Hour Challenge #3 Now is the Time to Draw for help getting started with simple nature journals with your children. If you're a Member, you can download the Getting Started ebook for additional information and printable journal pages.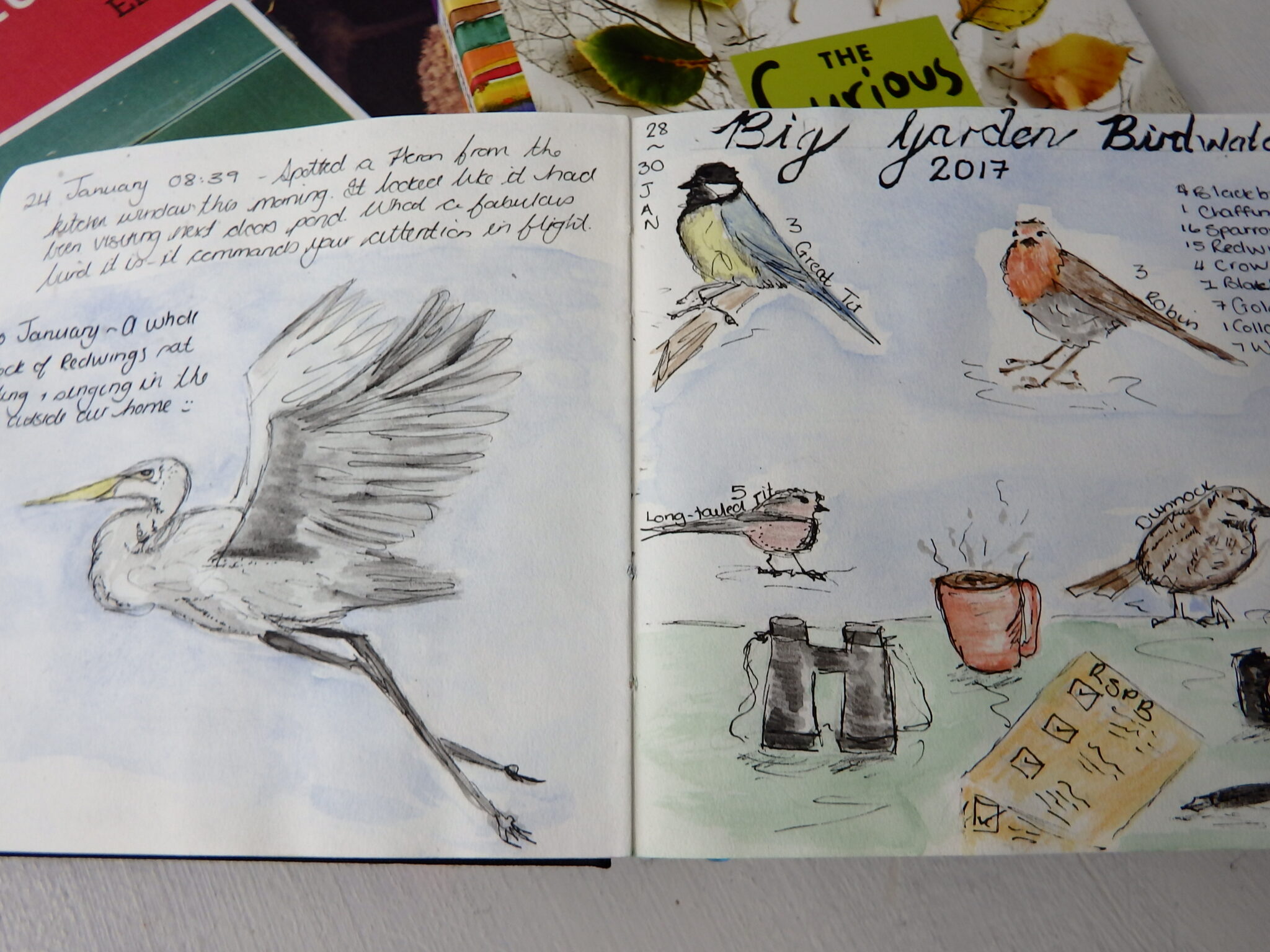 Nature Journals for Homeschool Moms – Good Habits Start With You
It is my journal, and it can be any way that I wish it to be. When I first started journaling back in approximately 2008, I felt the pressure to make my entries pretty and artistic. The examples I could find online were by real artists and not just a regular mom like myself. I needed to stop comparing myself and just be inspired by these other nature journal pages.
Keeping a nature journal is a long-term life project. My nature journal goes with me on every trip we take….I have packed it three times to Hawaii, to Yellowstone, on countless trips to Yosemite, and on most every little day trip I make. Do I always remember to pull it out and record things? No. Do I wish I would have made more entries? Yes. There is the lesson: Once you build the habit of journaling, you will be more excited about recording all your nature experiences whether they are close to home or far away on an adventure.
If you want your drawing skills to improve, you must practice. That's a tough one for most of us. I did not come from an artistic background so giving myself permission to try to learn to draw or paint or do anything artistic took a big shove from my husband. It took time and effort. My suggestion for people who are striving to do a better job in sketching is to go to your library and go to the children's section first and check out "how to draw" books and use them alongside your children. I checked one out on how to draw insects and one on how to draw birds and then found some nature sketching books to try. These experiences with the book open in front of you and your sketching from the step by step instructions will eventually spill over into your nature journal. The added bonus is that you will be modeling for your children the process and the effort to nature journal. There is no magic formula, but your success is equal to the effort you are willing to put into it.
My Nature Journal Resources
Simple Nature Journal Ideas (on Hubpages): This is a thorough collection of my simple to use nature journal ideas and a resource for my picks for nature journaling supplies.
Nature Journal Examples: This link will take you to a Flickr album with many nature journal pages our family has created.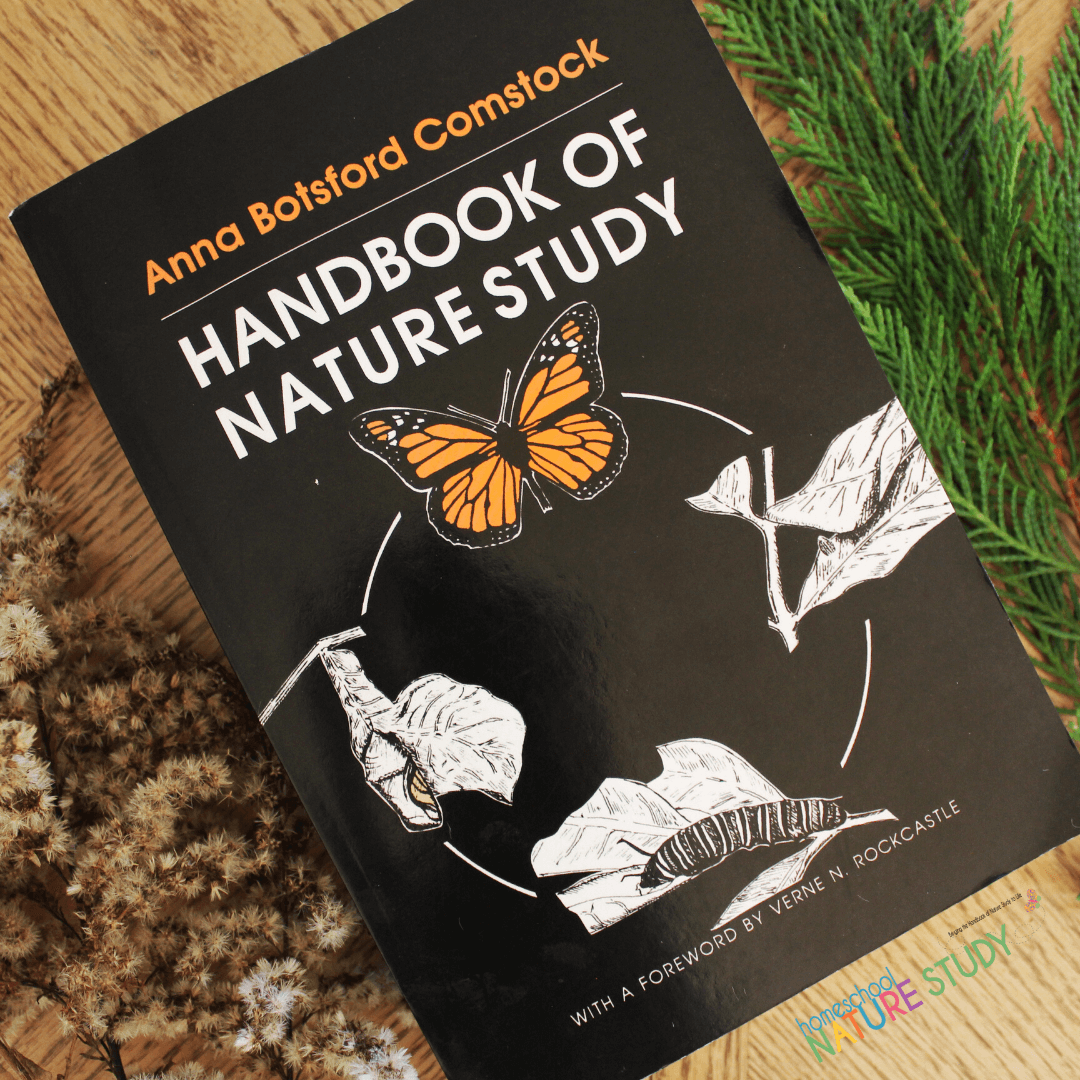 Nature Journaling in the Handbook of Nature Study:
Pages 13-15 (The Field Notebook). In this section Anna Botsford Comstock helps us with a detailed description of her idea of a field notebook or nature journal. She also states that if done properly "they represent what cannot be bought or sold, personal experience in the happy world of out-of-doors". Make note of any suggestions you want to implement with your children.
Page 17 (The Correlation of Nature Study and Drawing). Highlight the points that will help you with your nature journals. "Too much have we emphasized drawing as an art; it may be an art, if the one who draws is an artist; but if he is not an artist, he still has a right to draw if it pleases him to do so."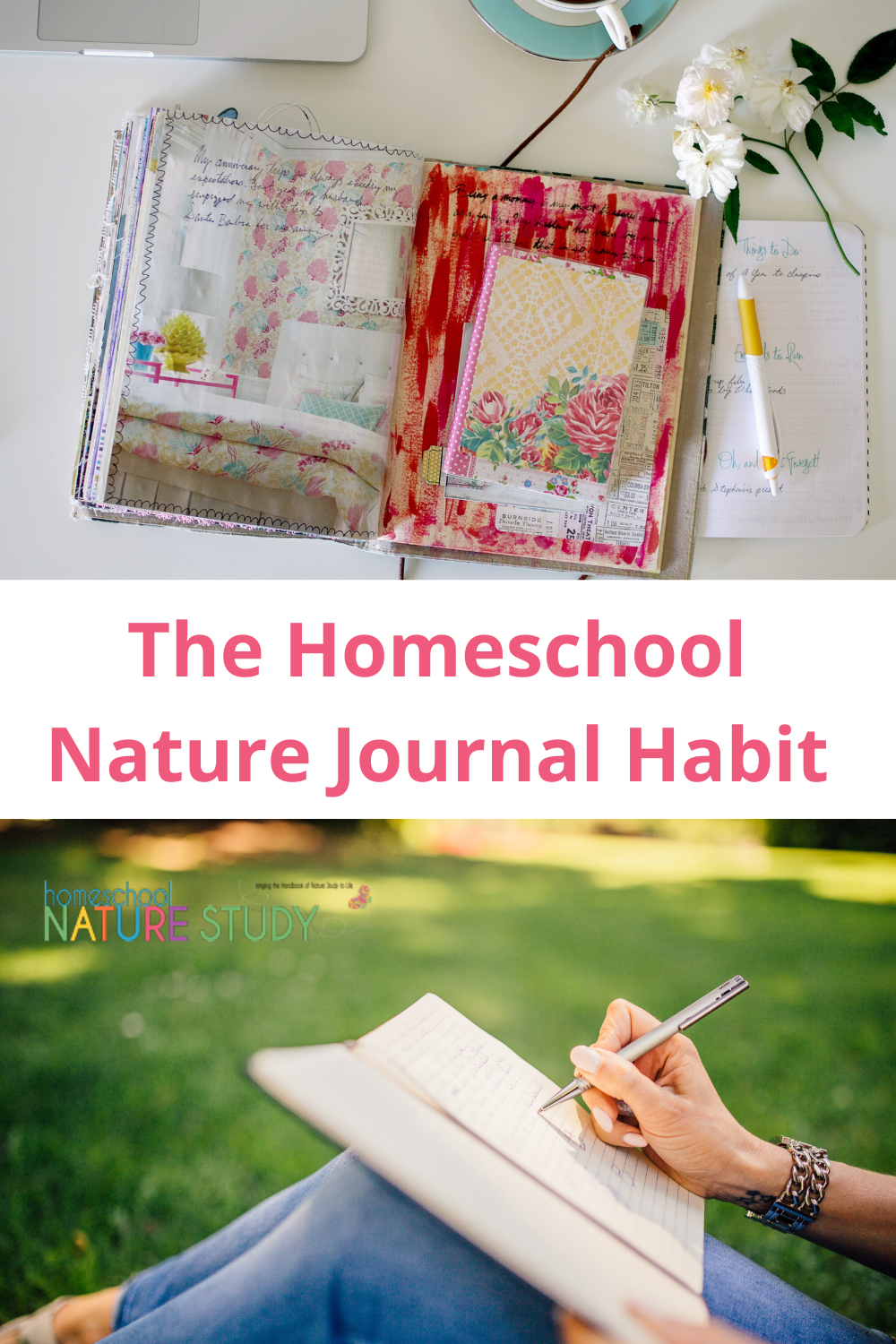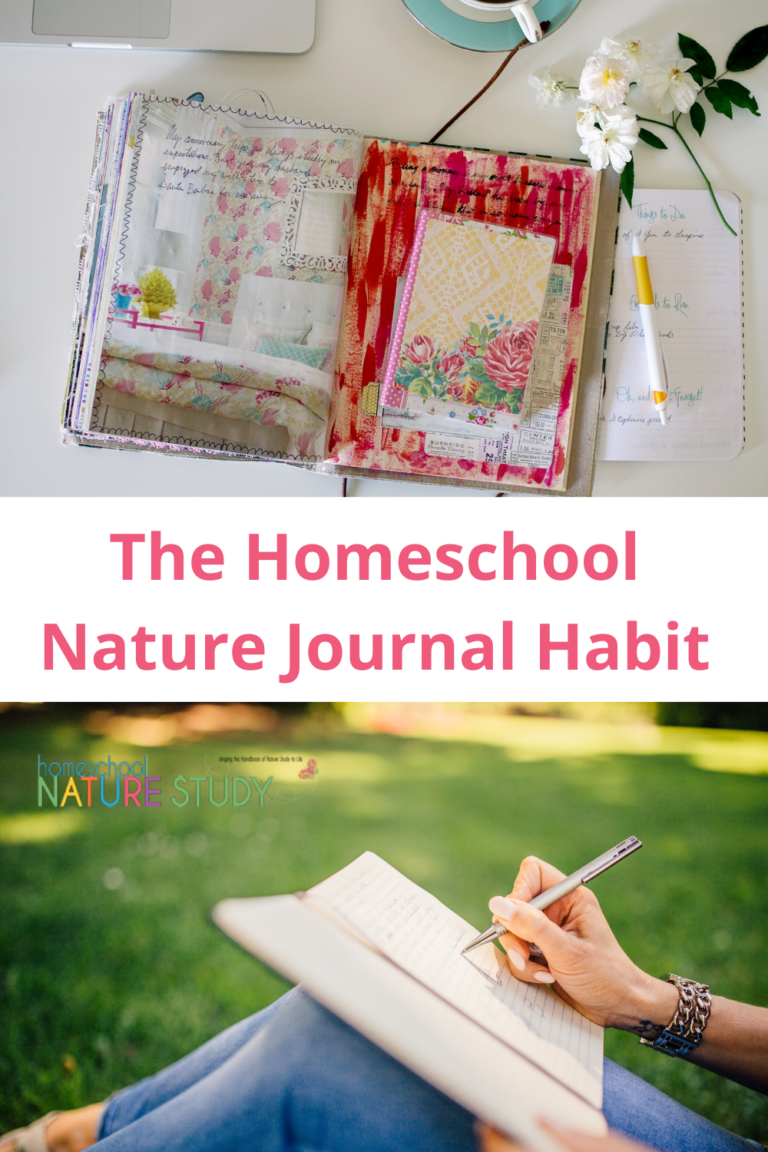 Nature Journal Outdoor Hour Challenges in Homeschool Nature Study Membership
Outdoor Hour Challenge #3 – Now is the Time to Draw: This challenge from the free Getting Started series is a perfect way to begin small with nature journaling. Members can download the ebook and the notebook pages that go along with it to introduce a nature journal to your children.
Outdoor Hour Challenge #2 – Using Your Words: If you're having trouble coming up with words for your nature journal, this challenge will give you some direction.
You can always use any of the printable notebook pages in the Homeschool Nature Study membership for your nature journal.
If you're not a member yet, please consider joining to gain the benefit of having a nature study library at your fingertips. There are numerous resources available for you to help create the habit of nature study within your homeschool family.
The post The Homeschool Nature Journal Habit appeared first on Homeschool Nature Study.