Here's a quick and easy bacon recipe for you to try today! With only a few ingredients and super simple steps, you can make your own candied bacon in as fast as 30 minutes. You can eat this plain as a dessert or use it anywhere you would use a crumbled bacon, like salad, soup, deviled eggs, or anything you've got. This recipe by The Stay At Home Chef on YouTube will add a spice or twist to your favorite dish within seconds.
Ingredients:
1 pound of sliced bacon
½ cup of pure maple syrup
¼ cup of brown sugar
½ teaspoon of cayenne pepper
Directions:
Step 1
Line your jelly roll pan with aluminum foil, then spray it with a non-stick cooking spray, and set it aside. In a small or medium-sized mixing bowl, mix together the maple syrup, brown sugar, and cayenne pepper, and give them a good mix until well combined. Then start dipping each bacon strip into the mixture, rubbing off or letting the excess drip off before placing each of them into the baking pan in a single layer.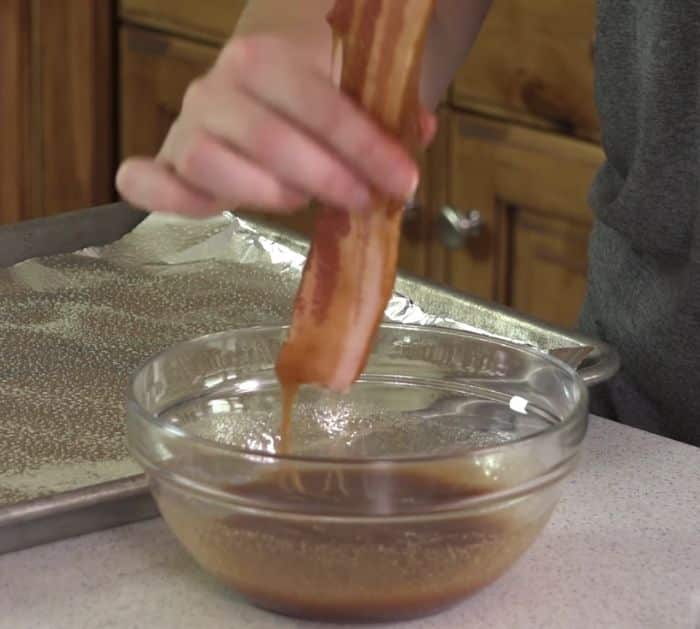 Step 2
Place them in a preheated oven at 350 degrees and let them bake for about 25 minutes or until the bacon is browned and crispy. Your actual cooking time will depend on how thick is the cut of your bacon and how crispy you want it to be done, so make sure to keep an eye on it. Once done, take them out of the oven and transfer each piece on a cooling rack, then let them cool for a few minutes to let them dry and stiffen up.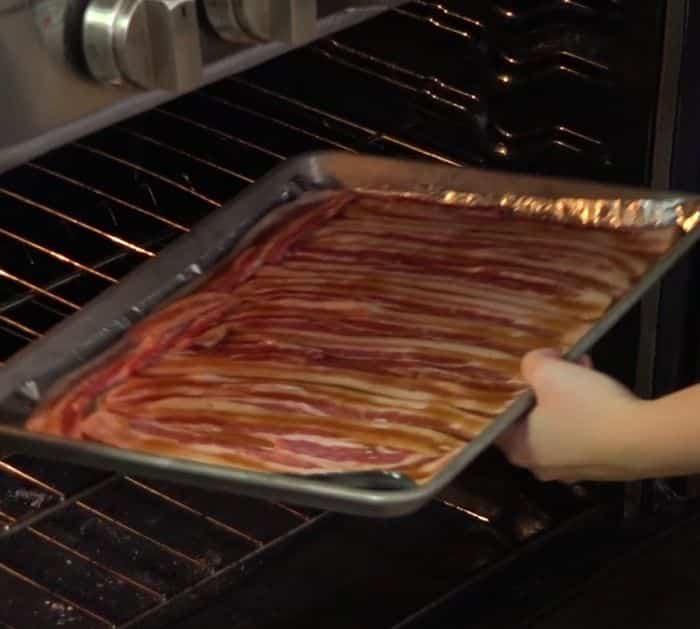 *Thanks to The Stay At Home Chef via YouTube for all images used here. If you loved this recipe, then you'll surely love her other videos too, so give her channel a visit and subscribe!
4-Ingredient Spicy Maple Candied Bacon Recipe
The post 4-Ingredient Spicy Maple Candied Bacon Recipe appeared first on DIY Joy.